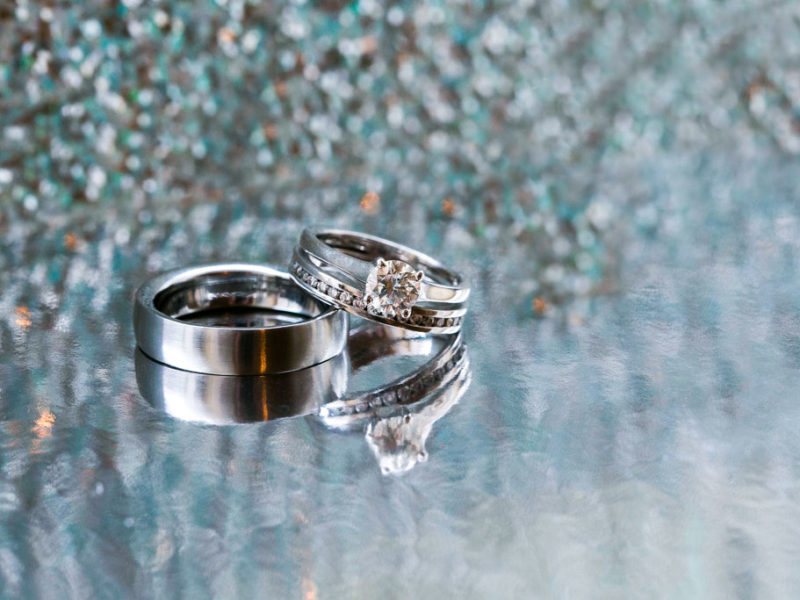 Wedding Rings and Details at the Fairmont Olympic Hotel Seattle
How will you tell your wedding day story? Every bride and groom have a beautiful story to tell– and every wedding couple is different. In our consultations before weddings, we always ask what's important to the bride and groom. Some brides or grooms plan their weddings years in advance! They have a vision of the details and those details, along with the event, are symbols of their love for each other.
Wedding rings, for example, can be simple or elegant. The bands symbolize love, eternal love, and the forming together of a new family. Usually the bride and groom select their rings together and if it's important to them, we always include a beautiful image (or a few images) of their rings together on the wedding day. Every photographer works differently — that's ok! — to highlight the rings for the bride and groom. Certain photographers find a beautiful environment or place or location on the wedding day, complementing the colors unique to the wedding palette.
Other details include the florals in the bride's bouquet (if she chooses to carry one) and bouquets for the bridal party, too. The beautiful window light and the simple yet sculptural window ledge at the Fairmont Hotel made a pretty place to showcase these bridal florals.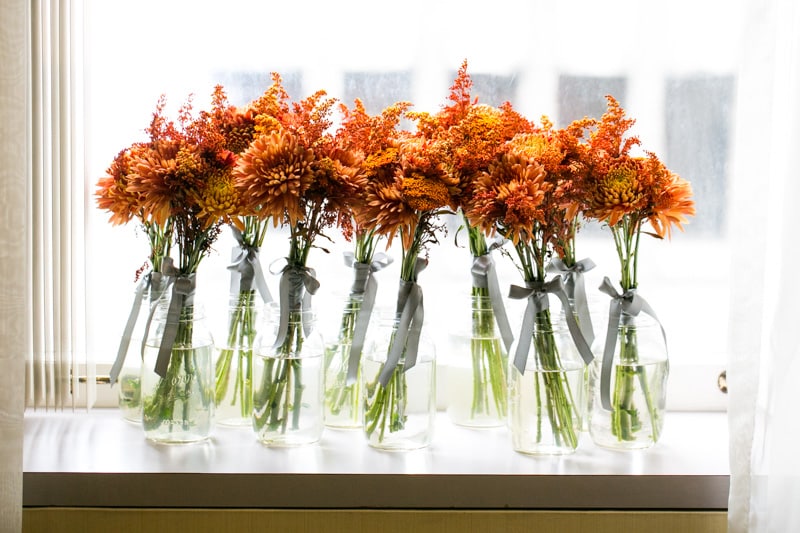 The bride's shoes were embellished ballet slipper flats (don't you love that sparkle toe?) that gave her a stylish yet comfortable wedding wear attire for the day and evening. And we absolutely loved loved how she chose an unusual silk floral bouquet that later doubled as a table decor on her sweetheart table at her evening reception. Genius!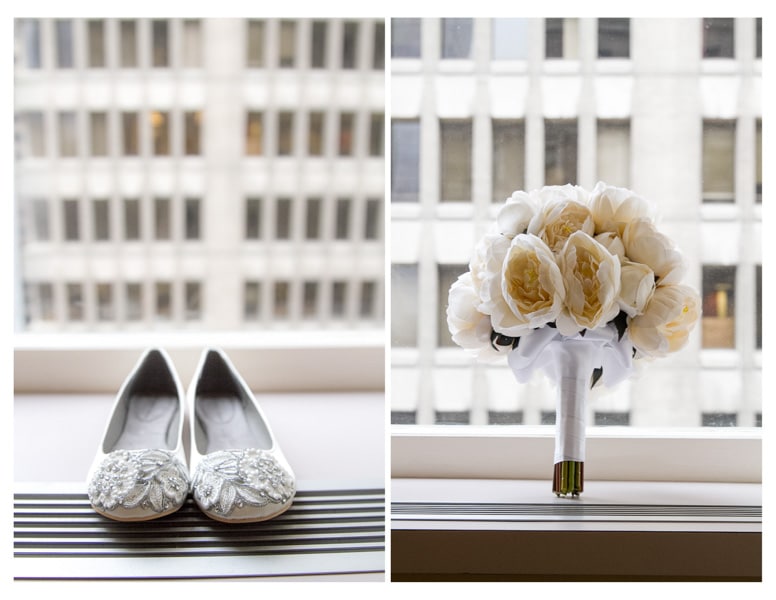 Her dress was an amazing choice with a beautiful train that later was bustled up for the dancing and reception. We loved how her bridesmaids helped her into it and laced it up. You could see how much they loved her!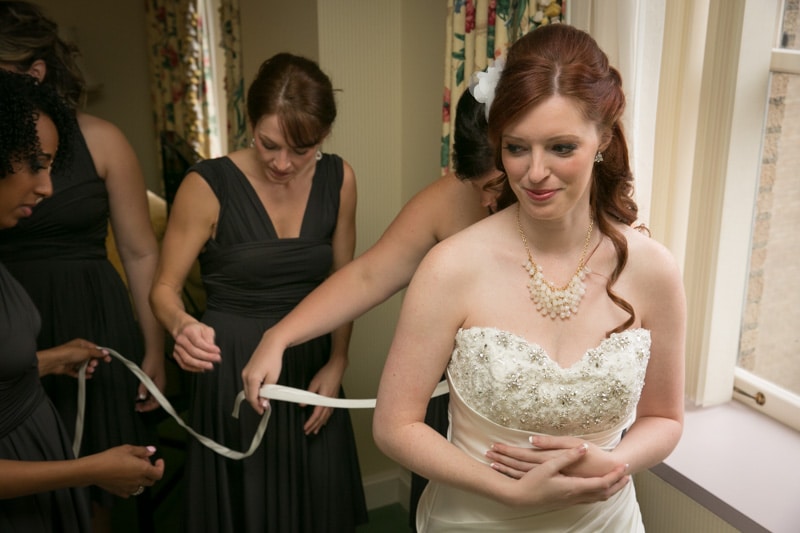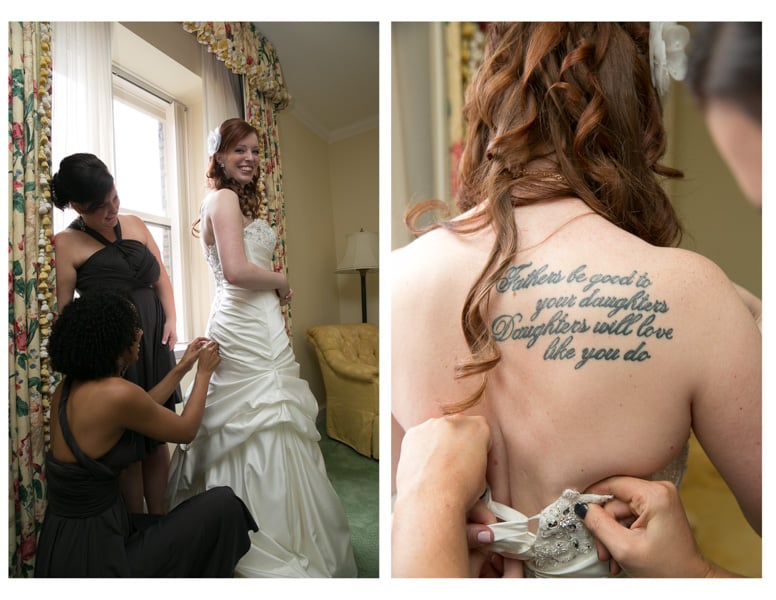 So it's a personal choice! What matters to you most? how would you like to remember your wedding day? Our style of photography focuses on what's important to you — and we are part documentary, part lifestyle in our approach. We want you to feel the moments as they happen, so we let your day unfold naturally. The bride and groom wanted portraits at the Fairmont Hotel (did you know that it's the original site of the University of Washington? True ) both indoors and outdoors and since we had so many choices and a flexible timeframe, we were able to do all of that easily.
Be sure to think about your wedding day and how relaxed — or rushed– you might feel about your scheduled events. Build in a timeline that allows for cushion for the unexpected (which happens more than you realize!)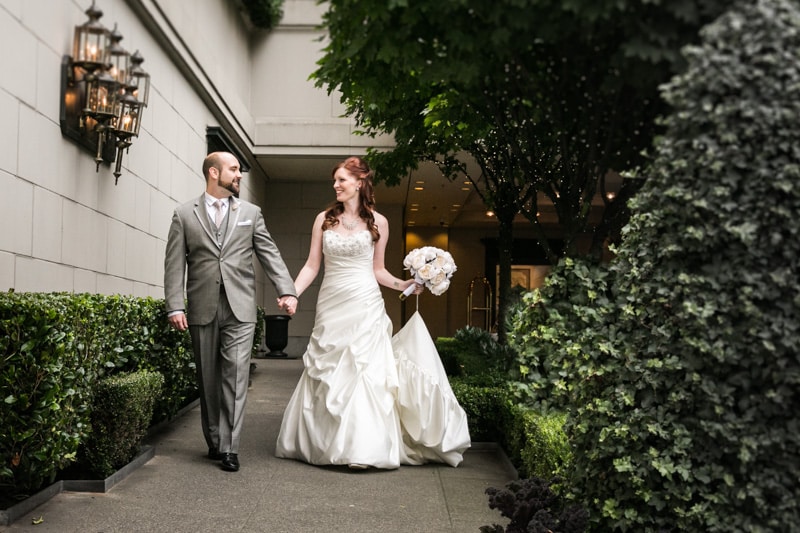 Copyright © 2018 Frances Gaul Photography
(206) 551-6111
frances.gaul@comcast.net