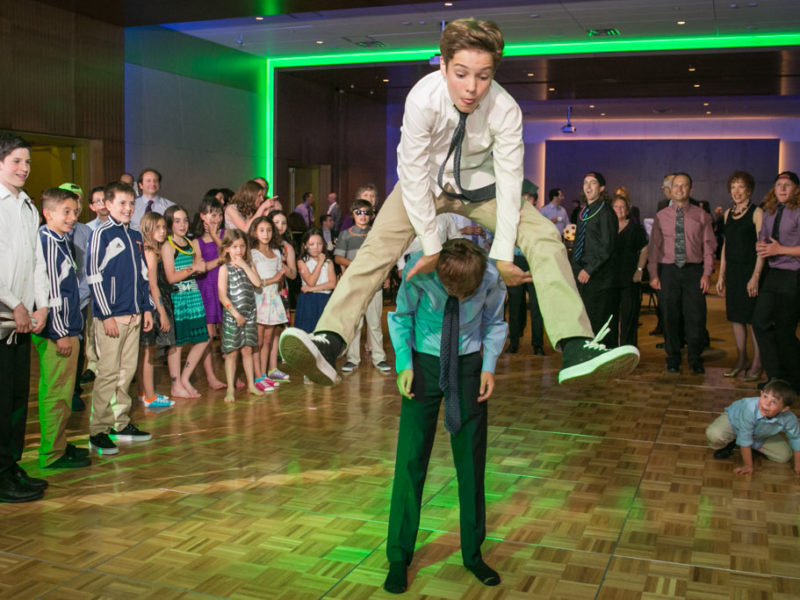 Meydenbauer Convention Center Bar Mitzvah Party with Bellevue Bar Mitzvah Photographer
Parties for the bar mitzvah can be anything you dream up! Games, music, dancing keep the guests busy. At this party, some of the entertainment crew did some pretty fancy dancing and even some acrobatics which delighted the children. At some point, you knew that the children would try their hand at it. Some of the boys spontaneously began a kind of "leapfrog" game. Just like it sounded, the boys leaped over each other. It went on for awhile! It was really amazing to watch. Every party has its own vibe that happens — whether its a big or small intimate crowd. No matter what you plan, it will be fun. And even when you have a schedule of events, sometimes things spontaneously happen like this leapfrog game!
The Meydenbauer Convention Center is light and airy and has a ton of different spaces for all kinds of large and small events. I've always enjoyed the sculptures at the front entrance and also sprinkled throughout the venue. I've photographed several events there, including private parties, mitzvah celebrations, nonprofit conferences, and more.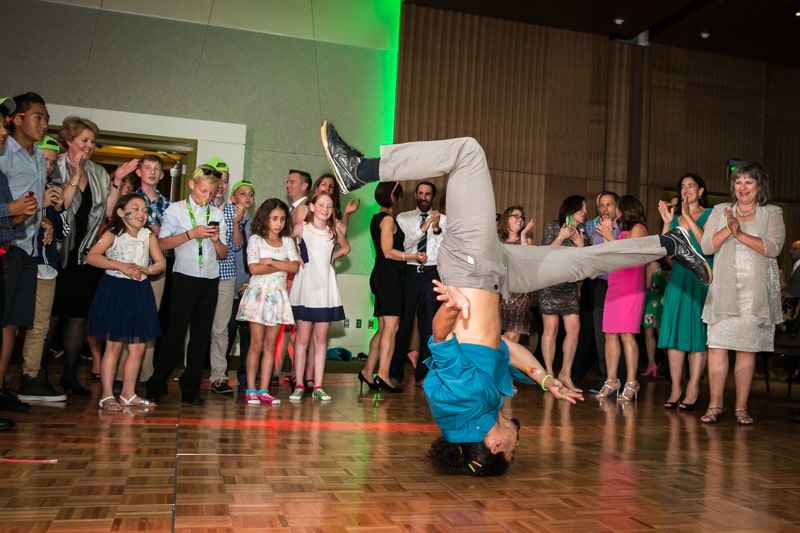 So of course the acrobatics were inspirational! Watching these guys flip over a dance floor was pretty amazing. And when the kids started in, they made up their own leapfrog game.
Parties take on a life of their own. People eat, dance, sit, chat, celebrate, talk, and laugh. There's all sorts of activities that break out, not just the planned ones. If there's one thing that's certain, kids and adults will figure out how to have fun. Whatever you do, relax! let your guests have fun with you. Enjoy your time at your mitzvah celebration — it happens fast but we'll help you preserve those memories!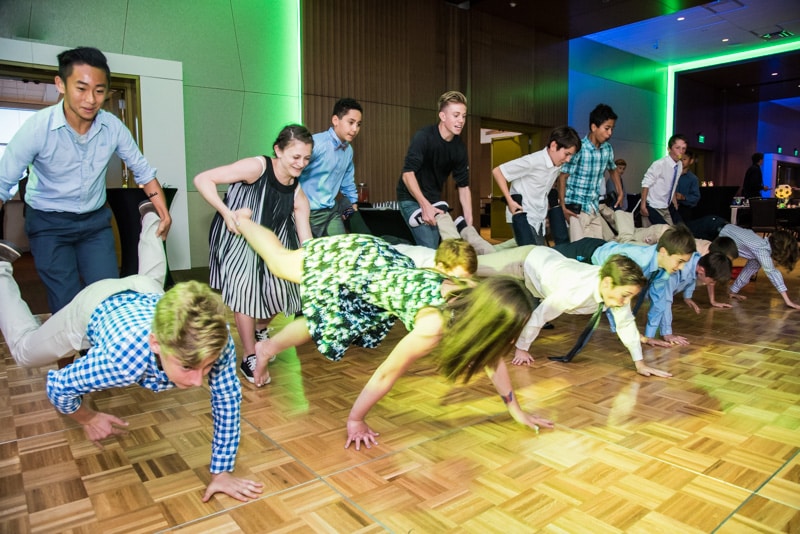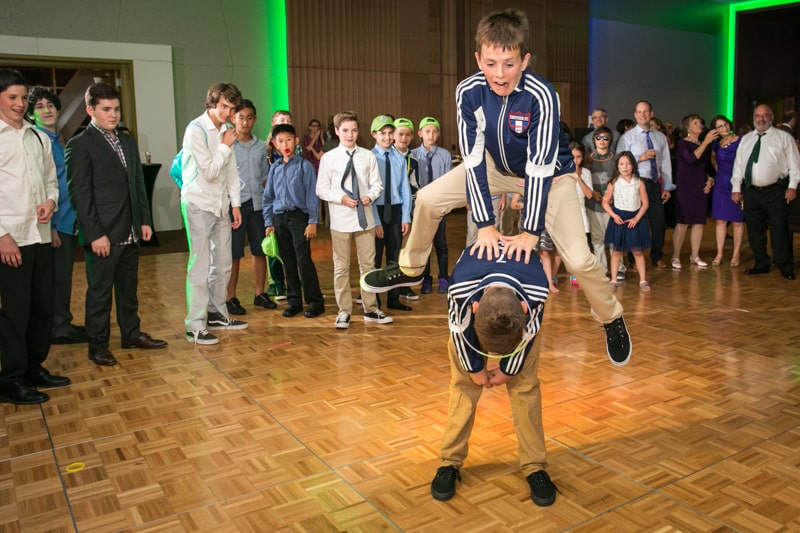 Keywords: Meydenbauer Center, Bellevue Bar Mitzvah, Bar Mitzvah Celebration, Seattle Bar Mitzvah, Seattle Bar Mitzvah Photography
Copyright © 2018 Frances Gaul Photography
(206) 551-6111
frances.gaul@comcast.net