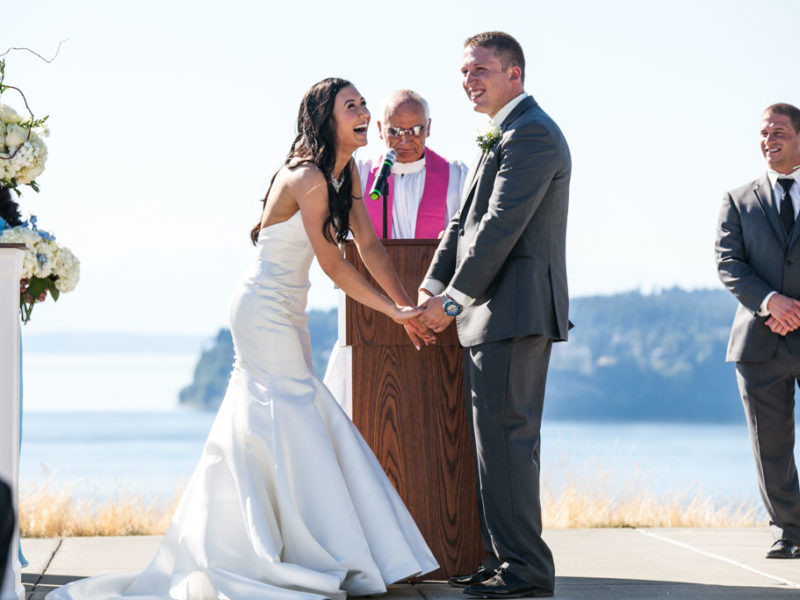 Chambers Bay Golf Club Bride and Groom Outdoor Vows
One of the best parts of Seattle summers is the flexibility for a bride and groom to have part of their wedding outdoors in the summer sunshine. Our bride and groom were very relaxed and joyful and made each other laugh during their ceremony. I especially love it when the bride and groom are able to enjoy their day and their personalities shine through. Our groom had a sharp sense of humor, and you can see how he made his bride laugh during the ceremony.
During the reception, this amazing groom performed a song he had written — he sang it to his mother, his family, and of course, his bride. He had everyone mesmerized! You can see their reactions below.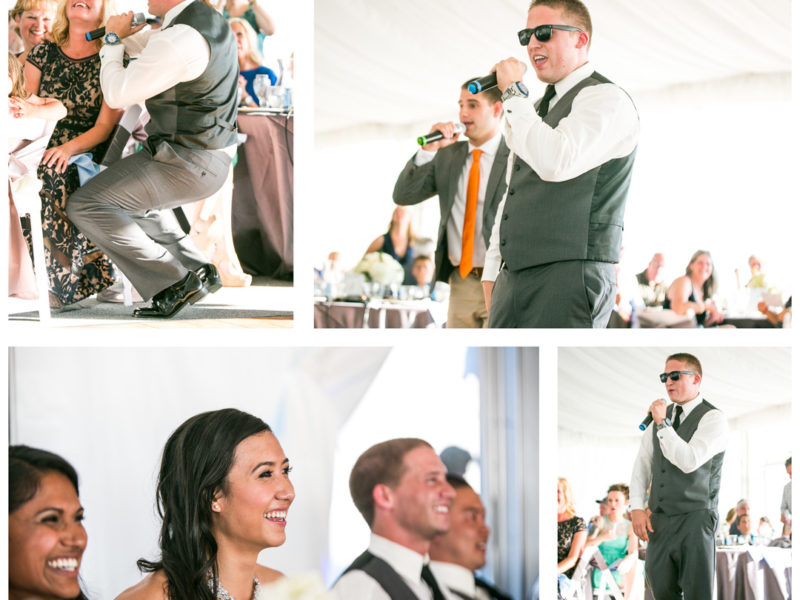 They chose to have their outdoor ceremony at the Chambers Bay Golf Club patio, with views towards the Puget Sound and the snow-capped Olympic Mountains. This particular day was very warm, clear, and sunny with blue skies.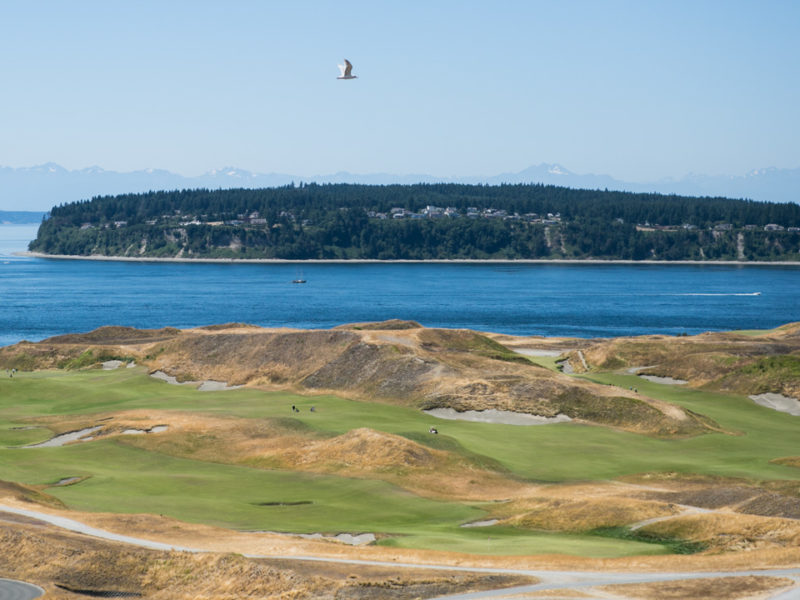 In fact, it was so unseasonably warm that the bride's father made a decision to purchase fans for the tented reception to keep the guests more comfortable. Having the reception in the tent meant that the best parts of the day were shaded and comfortable. The guests could wander in and out of the tent to enjoy the spectacular views. And as the day melted into evening, they saw a beautiful brilliant sunset over the water.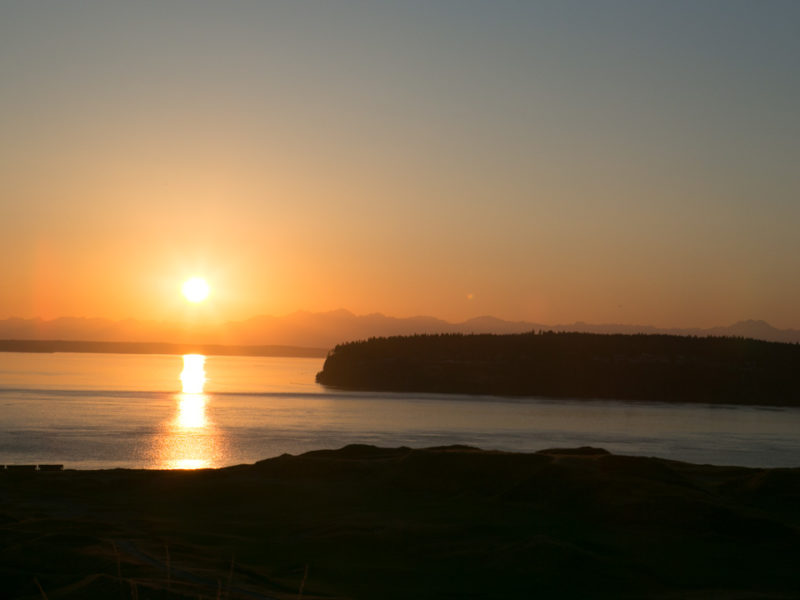 Copyright © 2018 Frances Gaul Photography
(206) 551-6111
frances.gaul@comcast.net