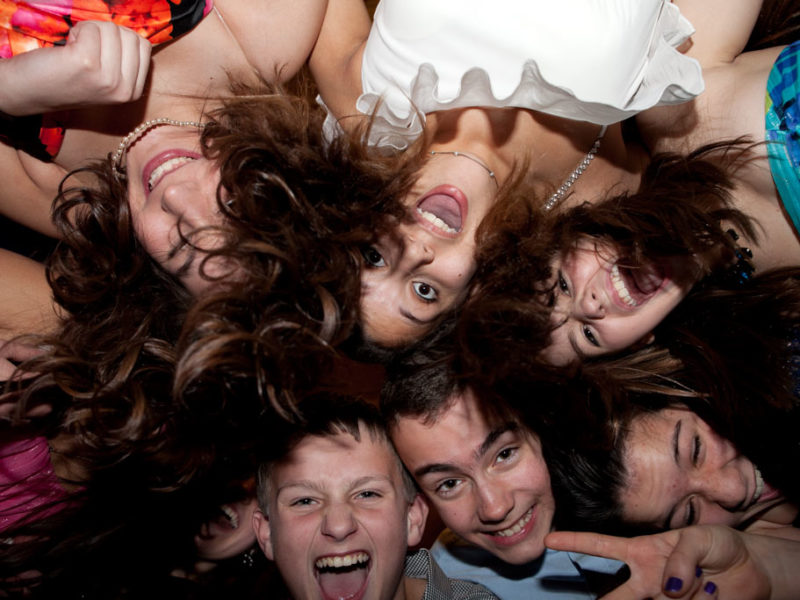 Burke Museum of Natural History and Culture at University of Washington in Seattle WA
You never know what will happen at a bat mitzvah party. This one was super fun and the kids had lots of energy. They played games all night, danced, jumped, slid across the floor, did the limbo. At one point, they wanted to pose for me so I lay down on my back and they crowded over me. I was laughing so hard I could barely hold onto my camera. I'm not sure who had more fun—the kids, or me. Both, I think! I've since had a few parents ask me to replicate that style of image for their parties, and I'm always happy to do so. It makes for a really fun memory.
The Burke Museum has lots of exhibits and is filled with many things to see. It has a special ambience. It's in the University of Washington campus in Seattle, WA. Between the exhibits, dinner, candle lighting, and dancing, there was an amazing celebration for this bat mitzvah's party. I would love to go back there again! I remember how the lights glowed late in the evening.
Keywords: The Burke Museum, Seattle Bat Mitzvah Celebration, Seattle Bat Mitzvah Photographer
Copyright © 2018 Frances Gaul Photography
(206) 551-6111
frances.gaul@comcast.net
[/vc_column]