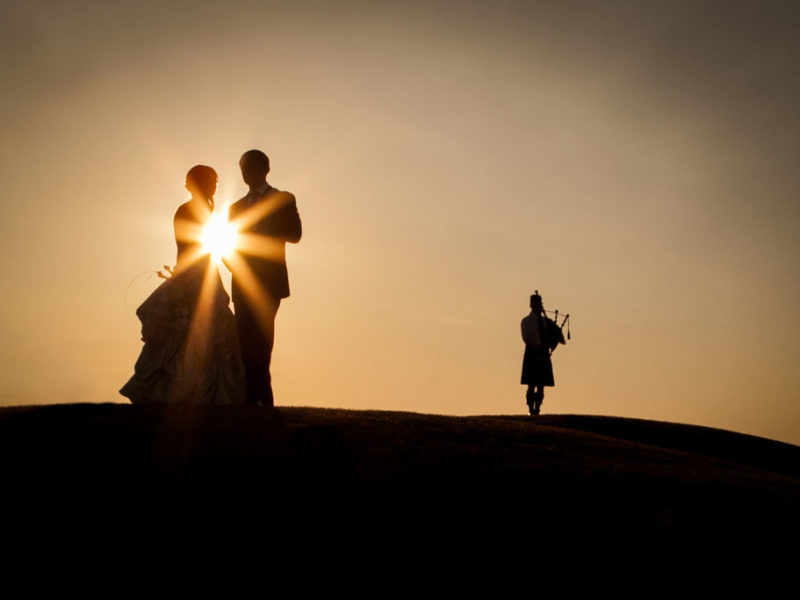 Having your wedding on a day when you are able to be outdoors for part or all of your bridal portraits is an amazing opportunity to explore all the parts of the Golf Club at Newcastle that fit your timeline for bride and groom portraits. You could easily spend an hour or two and not explore all the areas that would be beautiful backdrop for your portraits. As you know, there are incredible views that, coupled with an amazing sunset and a bagpipe player, make for a stunning silhouette image!
The handsome stone buildings catch your eye as you first drive up — there's a beautiful long entry with a gentle curved arch, at the main clubhouse. It's a beautiful place to photograph the bride and groom or even the entire bridal party.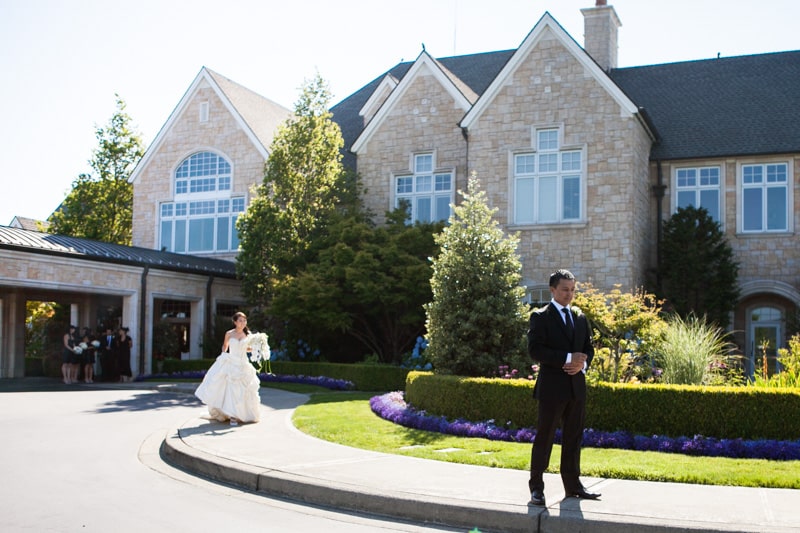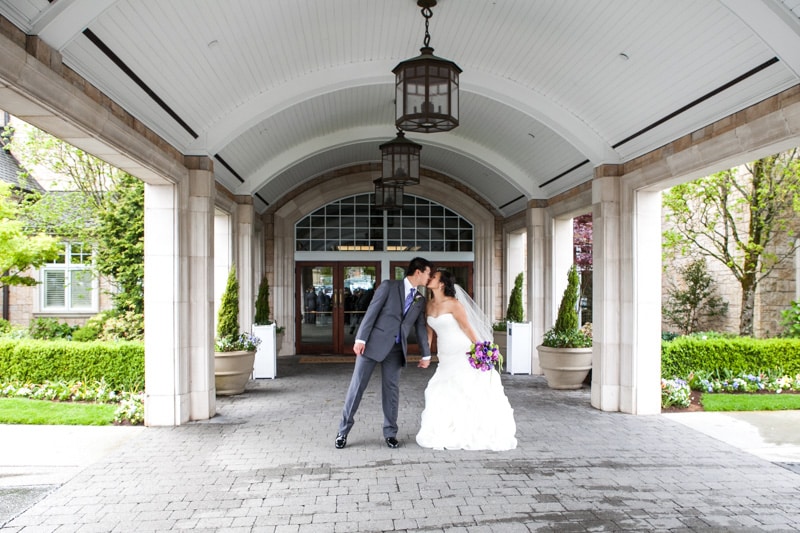 Of course, if you are so inclined, you may choose to hop into a golf cart and explore certain areas of the golf course nearby. The rolling hills at the top of the course provide lush manicured greens or summer grasses. I have to admit, you may need to figure out the brakes before you (ahem) take off in your golf cart. Because, you know, hills. Not that I didn't figure it out pretty fast. Because, well, I had to.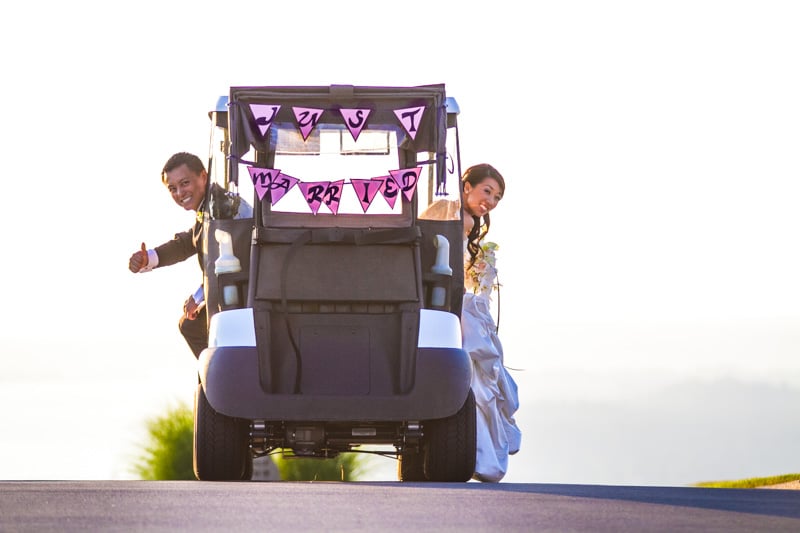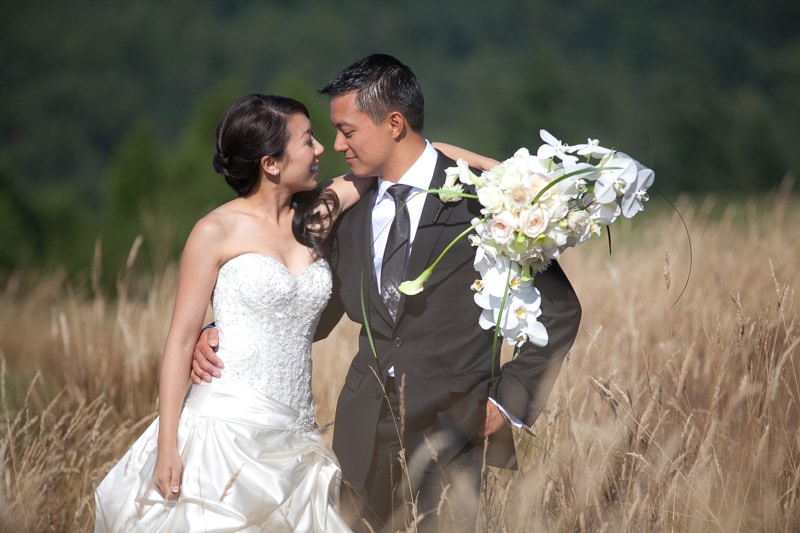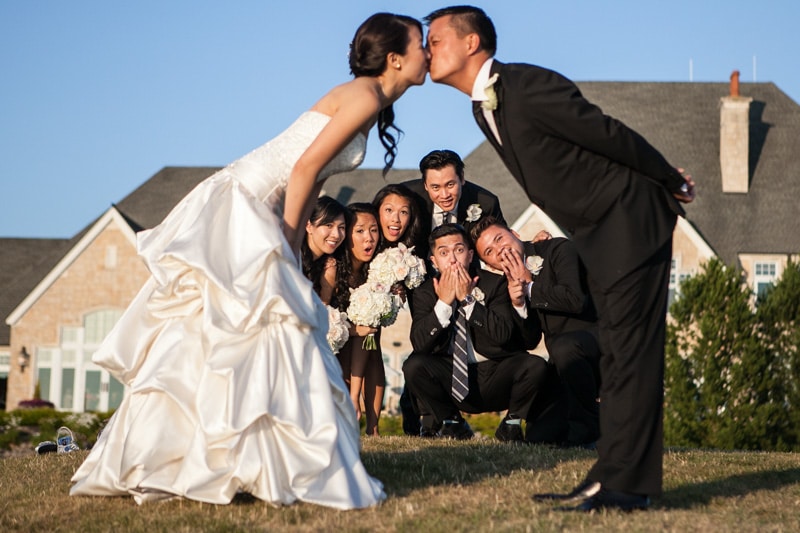 Of course, if you are a golf enthusiast or hobbyist, and if you can find a few moments, you can always line up a few drives at the driving range. While your bridal party awaits!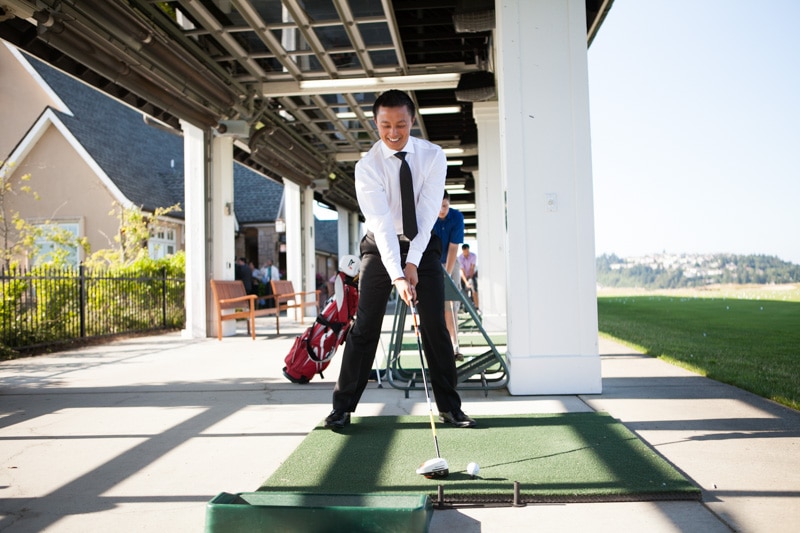 Whether you are looking for timeless, romantic images….fun, humorous, sporty (got golf?) images…or images that feature greenery, summer grasses, and architectural elegance of the buildings or the stunning sunsets or daytime vistas……the Golf Club at Newcastle has much to offer to you.
Keywords: The Golf Club at Newcastle, Newcastle Golf Club Wedding Decor, Wedding Details, Seattle Wedding Decor and Details
Copyright © 2018 Frances Gaul Photography
(206) 551-6111
frances.gaul@comcast.net